Iron Wolf (Folder) Stonewash with Bronze LSCF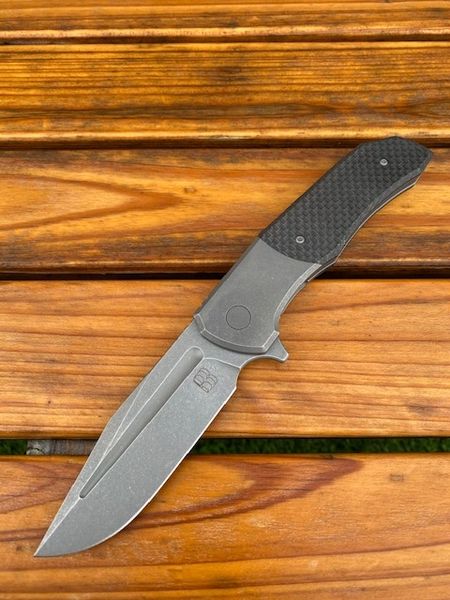 Iron Wolf (Folder) Stonewash with Bronze LSCF
Iron Wolf Folder
Iron Wolf is a production knife, not handmade.
Blade steel: CPM S35VN (Blade steel has great edge retention)
Blade: Stonewash
Blade Thickness: .155
Hardened Lock Face
Handles: 6AL-4V Titanium/ Bronze Lightning Strike Carbon Fiber. (LSCF is made in USA) 
Handle Finish: Grey Blast/Stonewash
Hardware: Stainless, bearings 
Backspacer: Titanium
OAL: 9 inch
Cutting Edge: 3.75 inches
Iron Wolf folders are manufactured by WE knives

Bergblades will ship internationally for an additional charge. Item cannot be tracked once it leaves USA, Bergblades will not be responsible for package/Item once it has been shipped. 

BERGBLADES WILL NOT BE LIABLE FOR ANY DAMAGE OR INJURY AS A RESULT FROM USE OR MISUSE OF ANY BERGBLADES PRODUCTS. IT IS THE RESPONSIBILITY OF THEY BUYER/OWNER TO HANDLE THE KNIFE HE/SHE PURCHASES WITH CARE AND ITS INTENDED USE AS A TOOL.
Must be 18 or older to purchase and know your current state laws regarding knives.
Reviews